Meet Dr. Mullally Endodontist in Baltimore Maryland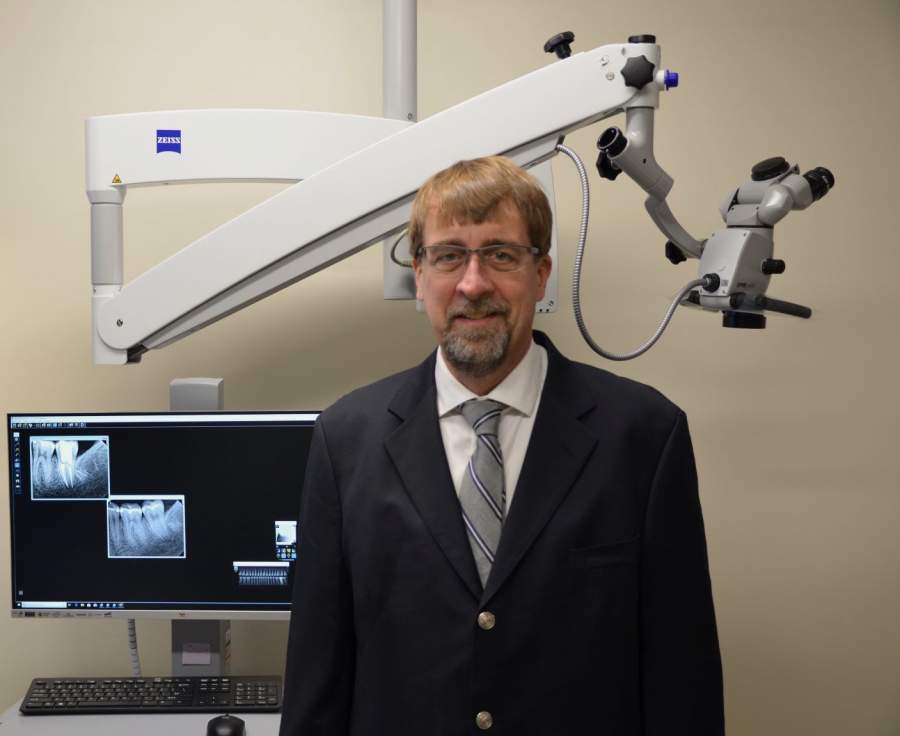 We are very excited to announce that Dr. John G. Mullally has joined the Endodontic Partners dental team.
Dr. John Mullally originates from Michigan where he graduated from Hope College in 1989 with a Bachelor of Science degree in Biology. There he was selected as a member of Alpha Epsilon Delta, the pre-health professional honor society.
Upon graduation Dr. Mullally entered US Peace Corps. He was a biology teacher in a small African village in the French speaking country of the Central African Republic.
His return to America had him entering the University of Maryland, Baltimore College of Dental Surgery, graduating in 1996. Here Dr. Mullally was elected to be a member of the Gorgas Odontological Honor Society. Dr. Mullally was also the recipient of a US Navy Health Professions Scholarship.
In 1996 Dr. Mullally completed a one-year General Practice Residency at the US Naval Hospital in Bethesda MD. With the increased knowledge in surgical skills, dental emergency, and treatment of medically compromised patients, he was stationed at Naval Support Activity Bahrain in the Persian Gulf for a 3-year tour.
In 2000 after completing his Naval Service Dr. Mullally again returned to the University of Maryland, Baltimore College of Dental Surgery to obtain his certificate in Postgraduate Endodontics and has been in private practice in Endodontics in Maryland and Michigan since graduation in 2002.
Are you experiencing a severe toothache?
Call us to schedule a consultation with Endodontic Specialist.