Complex Root Canal Anatomy Cases
These are some of the more complex cases we see here at Endodontic Partners.  Experience, technology and training play a heavy role in diagnosis and successful treatment.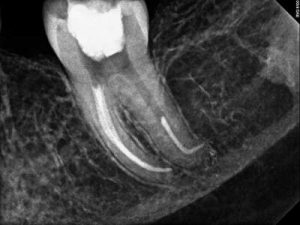 Tooth #18
The patient presented to our clinic after her referring dentist had a pulpal exposure. Using heat-treated rotary files the sharp curvature in the distal root was negotiated and instrumented to a large enough size to properly clean the canal. The patient was asymptomatic at follow-up.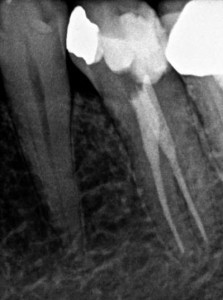 Tooth #20
This premolar has an unusual root configuration.  Having two roots rather than one.  It is very important to treat both canals to achieve proper healing.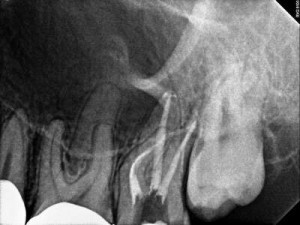 Tooth #15
This is a molar with severe curvature of one of its roots.  Flexible Nickel Titanium files were used to negotiate the curve & instrument all the canals.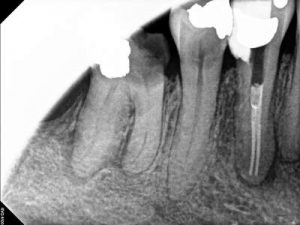 Tooth #28
This premolars has one root which contains one canal that splits into two separate canals midroot.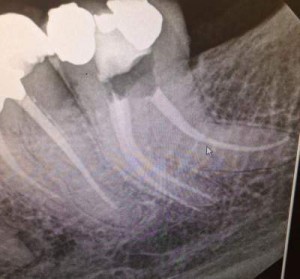 Tooth #18
This is a case of severe root curvature where the canals were not only curved but also narrow. We were able to clean and fill the canals to length with the help of NiTi rotatory instruments.